Welcome!
Yo, I'm Flash! I'm a 20 y/o author & writer!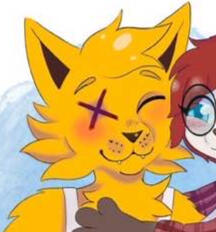 Heya! I'm Flxsh WRLD, but I go by Flash.I've been writing since 6th grade, so that's over 7 years now!I started a Warriors fanfiction series called the Uprising Series on March 22nd of 2020 and finished the first book on April 25th of that year, and the last book got finished April 25th of 2021! Ain't that insane?I'm very proud of the Uprising Series and how it turned out. Give it a read if you ever get the chance!You can purchase and read my book series The Fate Series on Amazon! Find the link in the "Books" section!You can stay up to date with me on Twitter, which the link for is on the home page! Go on and check it out, and maybe even give me a follow! I always follow back!That's all I have for now. Thanks for reading and have a wonderful day or night! You're all amazing!
Links to where you can find my books
More will come in the future!
Story commissions are open once more!For only $20, I'll write almost anything for you! Message me on Twitter or Instagram if interested! (Both found on the main page!)Note: Do not commission anything political, anything historical/history related. Keep it around fantasy. Most other genre's are fine.I can write NSFW stories, but they will cost more. Keep that in mind!
Here's where I'll put all of my holiday works!
More will appear in the future!